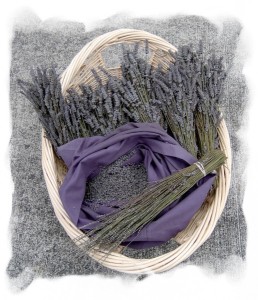 Buy Dried Lavender for your favorite crafts.
We are currently sold out! Don't worry, we will be processing this year's harvest and have it ready by August. Sign up here to be the first to know when it is ready.
1/2 lb of bulk dried lavender buds is approximately 8 cups and will fill more than a dozen 3"x4" organza sachet bags.
1/4 pound of dried lavender buds will be enough to make 25 to 30 lavender dryer sachets.
And just 1 ounce of dried lavender buds (about 1 cup) is enough to make 10 to 15 Lavender Milk Bath Sachets.
We will have a very limited quantity of 1/4 and 1/2 pound boxes wrapped and ready to ship in August. Please Note: While this lavender is organically grown, it is not appropriate for culinary use. What makes it so fragrant, makes it too strong for your culinary recipes. The most common variety for your culinary recipes is the Lavandula angustifolia, aka English Lavender.
Prices will include USPS Priority Mail 2-Day™ shipping, if placing an International order, please contact Susan@LabyrinthHill.com for shipping quote.