Our policies are simple.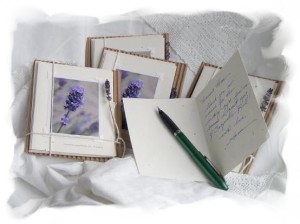 We're in the business of growing lavender and teaching others to grow this fragrant herb. We are not in the business of renting lists so we will NEVER share your information with anyone else. And, if you no longer wish to receive news from Labyrinth Hill all you need to do is use the unsubscribe link that is at the bottom of every newsletter from us.
If you ever have a problem with any of the products we sell, be sure to contact us directly at 360-638-2642 Monday through Friday, 9:00am to 5:00pm Pacific time or by email, Lavender@LabyrinthHill.com. If we're not available, please leave a message and we'll return your call or send you an email the next businss day.