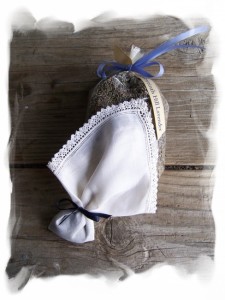 Here is a simple lavender sachet hint I presented to a delightful group of ladies (oh yes, and one man) at a local retirement community. The oldest in attendance was 92 and what a dynamic group! This hint is especially useful for seniors whose hands and fingers aren't quite as dexterous as they used to be. I thought, "What a lovely project for a group of youngsters to bring to a senior center!"
I'm sure you all have stashed in your dresser drawers, lovely boxed handkerchiefs that you've received as gifts over the years. There they sit, just too pretty to use. Well it's time to use them, even recycled as gifts for friends and family!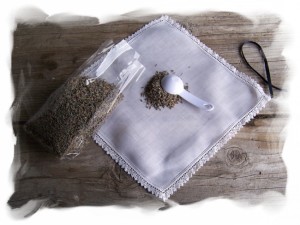 Iron the handkerchief flat. Often there is at least one corner with flowers embroidered on it. Place the hanky face down with the embroidered corner at the top. Add one to two tablespoons of dried lavender buds in the middle of the square.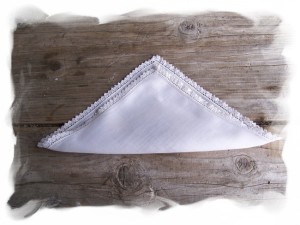 Fold the hanky by bringing the bottom corner up over the buds to form a triangle. Fold again by bringing the left and right corners of the triangle up to the top point. You now have a small square with the lavender buds in the bottom corner. Carefully turn the sachet over and secure the buds by tying a satin ribbon in a bow to enclose them in the corner of the hanky.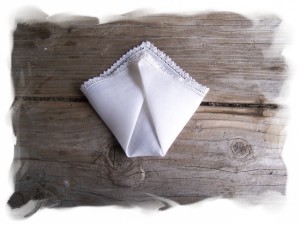 This handkerchief sachet is a fragrant and elegant addition to the pocket of a jacket, tied to a bridal or baby shower gift or even hung from a hanger in a closet (moths don't like lavender!). A small squeeze of the sachet will release the lavender essential oil for years.